A Student Parent Struggles: How to Find a Balance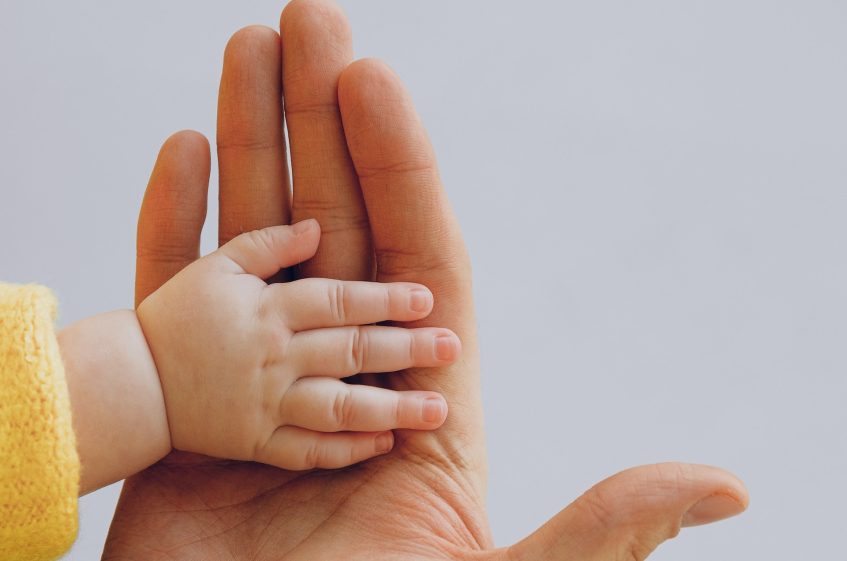 Parenting is an exciting but challenging journey. A lot of new things that you are about to discover, a lot of responsibility, and a lot of worries. But it's twice harder when you are a college student and a parent at once. This blog post will tell you how to find a balance when you need to juggle studies and parenthood.
What Are Your Options?
When you get a kid as a college student, there are a lot of different options that you can choose from – drop out of college, stay but take a break, take online classes, or continue being a full-time student. Each of these options has its pros and cons but it all depends on your current situation, health, and mental state. 
Dropping out of college is what many college student parents pick. And it's not surprising – it seems like a great option as it allows you to be a full-time parent with all the energy and effort dedicated to a child. One might say that it's what every student parent should do. But that's not the case, actually.
If you are worried about your future, we are here to bring some good news – it's totally possible to be a student and a parent. Surely, it's not easy. But possible. You just need a little help and some good tips to implement in your everyday life. Don't just assume that you will not pull it off – if you try, you can do it.
Surely, there are students, who can even find time in a day to work alongside babysitting and studying but let's just say they are pretty much superheroes. The ones who make impossible things possible. We can only respect that devotion and energy. But what about people who find it very hard to be able to make it through the day with all the assignments and a baby on their hands? We say they need a few things like good time-management skills, some extra assistance with daily chores and studies, and what's most important the love and support of their family and friends as well as some mental help.
And if you are a college student parent you should definitely keep reading this article that contains some great tips on how to find a balance in your life. 
Tip 1. Don't Be Afraid to Ask for Help
Some student parents or the ones who are expecting sometimes make a big mistake – they keep it secret. There is nothing bad about being a parent and especially when you know you are doing your best to work on your and your child's future. And one of the best things that you can do is to forget about being ashamed or afraid to ask for help.
Tell Your Professors
Professors in the college might not be the first people whom you think of when sharing the good news. But they are surely the ones who should know about your status and your situation. If you have a kid at the moment of your college application, you should mention that as well. It's not about some privileges that you might be given or special treatment – it's more about the hidden opportunities and help that you might be not aware of. 
Tell Your College Administration
Don't be afraid to inform your professors and your college administration and ask what they can offer, for example, there might be programs and services for parents and single parents, health center services, support groups, counselor meetings, financial aid, etc.
You might also use the help of a campus mental health specialist even if you don't think you need one. It's a great opportunity to feel better about yourself and your future as well as cope with stress and overload. If there is an option to visit a therapist for free, grab it at once, you will not regret it.
Seek Help From Your Family
If you have a supporting family, you can ask them to help you a bit when you have a stressful exam week or when you just need to have someone help you with the baby while you are doing your thing. There is nothing wrong with asking for help from your parents or even your friends. They will surely not mind babysitting every now and then.
Seek Help From Professional Teams
Another type of help that you can receive is academic help. If you are falling behind or can't meet a deadline or just simply don't know how to properly complete a given assignment – you can request help from a team of professionals, for example, from us. We have a vast experience in various types of written assignments, problem-solving, homework, and practical tasks. We will gladly help you with your studies and take some weight off your shoulders so you can feel better and less stressed about your studies. It will also allow you to spend more time with your child.
Tip 2: Don't Neglect Your Needs
Having a child often makes us give everything up in order to make the maximum for them. But having a happy parent often means being a happy child – you will more likely feel much better about your parenthood if everyone's needs are met. Especially yours. Don't forget about small things that bring you joy:
Take walks or do some exercises consistently

Eat healthy and delicious meals, and don't forget about your favorite food

Don't forget about showers and creams – great hygiene makes you feel better 

Let yourself sometimes just relax, chill and do nothing – you also need some rest from everything

Socialize and have fun when you get an opportunity
It's easy to forget about what you enjoy when you have so many things to deal with. Try to remind yourself about them and treat yourself – it's the way to avoid breakdowns and burnouts.
Tip 3: Plan Your Day
Being chaotic almost always means being stressed out. You don't need that in your life. That's why thorough planning and time management will only help you stay calm and organized – which is a great achievement for a student parent.
Create a daily plan with a schedule that considers your classes and other activities, baby care options, etc. You can even plan your day to a minute if you feel so, just make sure you leave some time for yourself.
When talking about babysitting, you might want to find another student parent at your campus and split responsibilities, switching each other and taking care of your babies together. When one is in classes, the other one is babysitting, and vice versa. If you have a partner, you might want to discuss the schedules with each other and plan your classes for the next semester accordingly. 
Childcare institutions nearby might also be a great option – some of them even might have discounts for students so make sure to research this option as well. Childcare access and costs vary widely, no doubt, but don't just assume that you can't afford that before you research the issue.
Don't forget to contact the local Student Parent Resource center if you have one nearby as some of them provide child care assistance – it might be completely free or significantly cheaper than ordinary child care, depending on your location.
Wrapping Up
Everything is possible with a little help and a positive approach. Every student parent goes through greater challenges than the rest of the students and it should not be ignored. So, believe in yourself and your child, do your best, and don't be afraid to seek help. Good luck!