8 Basic Resume Rules for College Students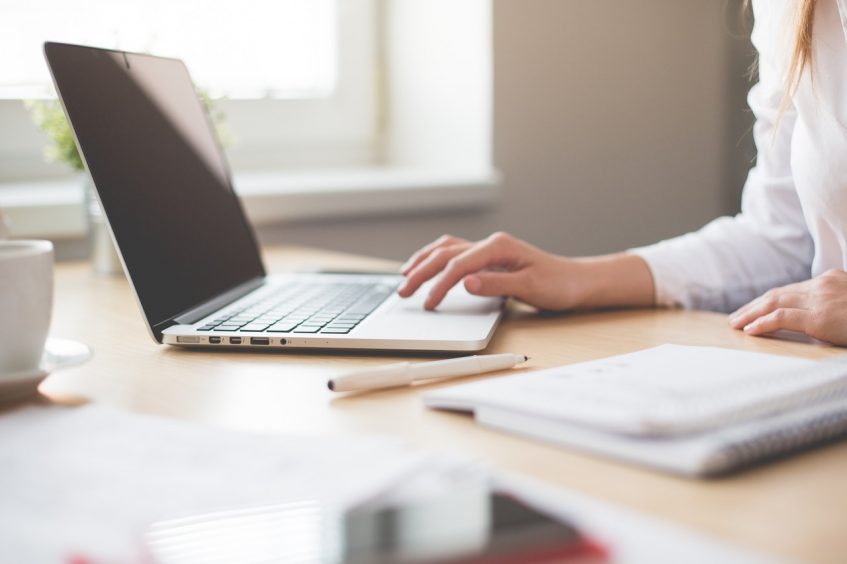 Modified on September 9, 2022
Back in the day, you could put on your nicest outfit, walk down to a local office, shake hands with the CEO and land a job based on just your charisma and charm. Now, as organizations outsource their hiring to HR representatives and recruiters, your resume is the first (and last) impression that you ever get. No matter your skills or experience, a poorly framed resume can keep you from a career you deserve. For this reason, it can be a good idea to apply to a professional writing service for help. But first, you should get acquainted with the best tips for getting past the invisible barriers that keep out unwanted applicants and launch you into the hiring pool.
Plain and Simple
A hiring manager or HR doesn't have time to deal with weird fonts, colored paper, or overly-fancy explanations. They want a resume that is simple to read and will take them little time to evaluate. And, some employers will automatically bump any resume that uses language or visual characteristics that they don't deem professional. For example, using slang or writing your resume completely in Comic Sans font is a great way to get your resume chucked before anyone even has a chance to read it.
Consistent Organization
It's important to set up your resume so that each section uses the same organizational structure to make it easy to read. For example, if you start by listing the years you worked at a particular location followed by the job duties you performed, you would want to keep that structure for your extracurricular activities, education, etc. To better understand the structure of a resume, you might need to read our step-by-step guide for writing a resume.
Avoid the Objective – Stick to a Summary
Some resume classes explain that having a resume objective at the top is a good idea – so that people know what you're looking for. The problem is, no one cares. Instead of writing an objective for yourself, use the top section of your resume to write a summary – a couple of lines about why someone should hire you instead of another person. In addition, avoid using the pronoun "I" in your resume. Instead, use active verbs to express what you can do.
Objective: I am seeking employment at a fast food restaurant to support my final year of college.
Summary: Outgoing people person who loves to improve the customer buying experience.
Dealing with Blank Experience Section
If you are getting ready to look for your first job, you might be concerned with the lack of experience that you have. Don't worry. Instead, use your creative writing skills to summarize some of the experience and skills that you bring to a potential employer. Often, you can find these skills in the ad you're responding to, with frequently used words like, "organized," "dependable," "customer-oriented," etc. In addition, avoid using work experience that doesn't relate to the job you're applying for.
Example:
Organizational Skills
Able to quickly identify and organize an area so that workflow is more efficient.
Participated in setting up and managing schedules for 5-10 people.
Visual Space
Remember: no one wants to read a huge block of text. Break down your resume into sections and bulleted subsections. That will make it easier for the HR representative to read and makes you look much more organized than the competition.
Work Only
Sometimes new applicants forget that their entire goal is to get a job, not get more Twitter followers. It's important that everything on your resume directly relates to the position you're applying for. That means don't put links to your blog page or mention your skill of being able to touch your tongue to your nose. Unless you're applying for a job as a circus nose-licker, it's not likely to be considered very professional.
Use Buzz Words
Depending on your dream job's requirements, there may be buzzwords that are necessary to get you past the computer filters that are keeping out the wrong applicants. Consider the job you are applying for and the ideal candidate for the job. If there are attributes or concepts that have been emphasized, find a way to include those words in your resume.
Ad text: The perfect applicant for this job will be attentive to detail, organized, and able to meet a deadline.
Resume text: Quick-thinking accountant who loves deadlines and detail. My desk is exactly like my calculations – organized and clean.
Read it Out
Once your resume is finished, you need to get it proofread by someone other than spellcheck. Share it with a friend, family member, or professional proofreader. They will be much more likely to catch mistakes and suggest areas that are in need of improvement.
If you don't have any idea on how to write a resume with no job experience, check our guide for students now!