10 Ideas to Make the Most Out of Thanksgiving Break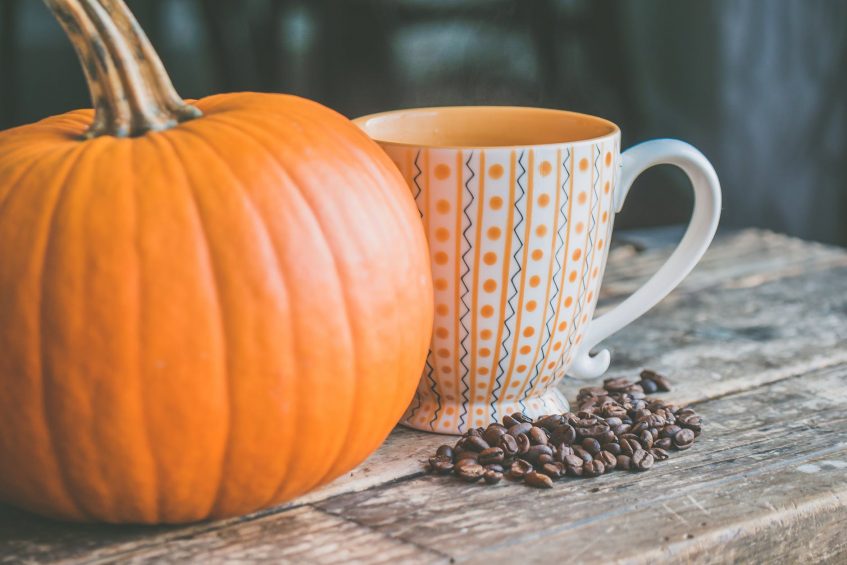 It's that Thanksgiving Break time of year and you're looking to make the most of it. You want a good spread of ideas to choose from, so here are the most popular choices among college students these days.
1. Travel to a Small Town
Right, so this is probably one of the coolest ideas ever. You get a group of friends together, pool your money and travel to a small town that really takes the Thanksgiving break seriously. We're talking snow, parades, with decorations everywhere. It can be costly for cabins and hotels, but if you know someone on campus from one of those small towns and it doesn't turn into a tourist trap, then hop on that!
Some small towns out there really do things right. Everyone gets involved. The whole town makes a thing of it.
2. Round up the Family
Thanksgiving Break is a time to head home and be with the family. These days it can be hard, and lots of families get spread out when the kids get into college. Plus, back home with family and familiar faces you can recharge.
3. Stay on-Campus and Sleep
No one says you have to leave or get involved in any of the festivities. You can choose to just sleep all through the break and really recharge your batteries for winter quarter. Besides, the college always has something going on for the students that stick around.
4. Prepare for the Dreaded Black Friday
It's the modern consumer world and one way or another we're all affected by the biggest shopping day of the year. Whether you take part, work in the retail/service industries, or you just like to wear sweats and watch the mayhem on Live Streams…prepare.
5. Eat Tons of Delicious Food
Thanksgiving is about the food when you get right down to it. And, it's everywhere if you know where to look. Eat it up! Live it up! Dig in! Sure, you might gain a pound or two, but whatever. You can always burn that off before the spring and summer anyway. Dive into the pies and hometown delicacies. Honestly, you really only do live once and Thanksgiving only comes around once a year.
6. Get Ahead on Your Studies
You know what tests and classes are coming down the pike. You could invest the time in extra study or brushing up on topics that you'll soon be tested on. Nothing wrong with that, but do keep in mind this is a holiday.
7. Go Check out a Nutcracker Show
Have you ever been to a real Nutcracker show? These things are amazing! Tchaikovsky is a master. For the better ones expect to pay a decent price, but it's easily worth it. There's the ballet version and other kinds of musicals but the point is to go see a holiday show. And, it's a great date idea as well.
8. Take Part in Sports Fanaticism
In America, Thanksgiving Day is a mega day for football lovers. In some circles football can easily overshadow any hint of Thanksgiving. If you're not really into sports or football has never been your thing, get into it for once! Get into the weird commercials, all the yummy football foods and jump up and down during big plays. It's fun.
Here's the lineup according to the National Football League for 2013
Thursday, November 28th (Thanksgiving Day)
Packers vs. Lions – 12:30 PM (ET)
Raiders vs. Cowboys – 4:30 PM (ET)
Steelers vs. Ravens 8:30 PM (ET)
9. Watch Awesome Thanksgiving Day Movies
It's that time of year to watch the movies that bring us back and spread some light and easy holiday cheer. There are so many to choose from. After about twenty minutes of searching around Google for the most popular favorites, here on the ones that make it onto most Thanksgiving Day movies lists.
Planes, Trains and Automobiles
Dutch
A Charlie Brown Thanksgiving
It's a Wonderful Life
Grumpy Old Men
Home for the Holidays
Miracle on 34th Street
Pocahontas
Son in Law
Garfield's Thanksgiving
10. Take it Back to Grade School
Thanksgiving is a wonderful time, along with Christmas and New Year's, to get crafty. Go back to grade school. It's time to cut out and color some paper turkeys. It's time to make Christmas decorations out of popcorn. It's time to make some caramel apples.
Before you know it Thanksgiving Break is over and it's back to the books. Might as well make the best of it, right? Hey, make sure to listen to some old classical holiday music. Have a good time and live it up. If you can, do the small town thing though because that will make for some lifelong Thanksgiving memories.
Do you have any plans for the Thanksgiving break? Share your ideas in comments!