10 Best Self-Development Resources to Help You Study Better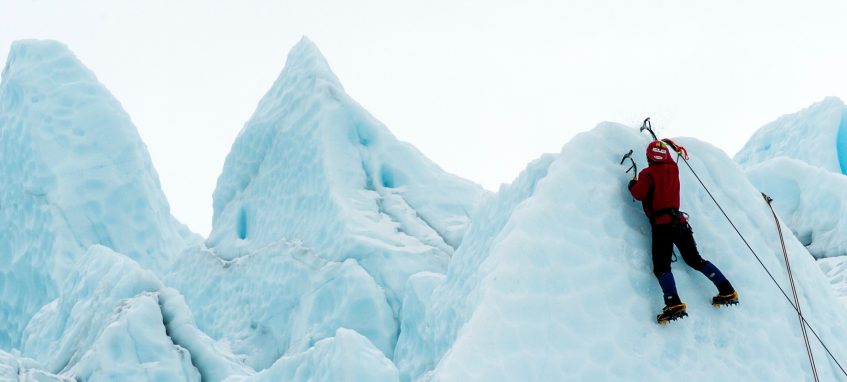 There is a lot of advice out there. And not just from your parents and teachers. As you struggle through another semester of school, there will definitely be times when you long for some guidance that doesn't come from your guidance counselor.
Whether you struggle with goal-setting, anxiety, stress or you want to learn to meditate to improve your concentration and focus, there are scores of blogs and websites out there with advice for the taking.
Here's a curated list to get you started on whatever your goal may be:
Keep Inspiring Me
This site has a little of everything, from goal prioritization to learning how to be more productive to how to avoid feeling lonely and how to wake up early if you're someone who burns the midnight oil. It's got tips on nutrition, athletics (particularly running) and even meditation. Positive, motivatiod a bit quirky, this site has a lot of articles that can help you learn to sail more smoothly through rough waters.
About Leaders
For those with an entrepreneurial spirit (or those looking to develop one) this site is a great resource on enhancing communication and leadership skills. Want to learn how to be an amazing public speaker? Or how to turn your creative talents into a marketable skill? This site is for the leaders of tomorrow.
Mind of a Winner
The focus of this site is on cultivating good habits in life, academics and busines. From improving writing skills to dressing for an interview to signing on to a 30-day productivity challenge, this site will amp up your goal-oriented side in no time. Less conservative than aboutleaders.com, good advice comes with a dose of fun.
Fulfillment Daily
This is a self-improvement site with tabs like "Happiness", "Productivity" and "Inner Peace". The creators of this site clearly see a strong link between personal fulfillment and successful living. By cultivating your self-awareness, you can become a better person with a richer, more creative life. From cultivating courage to learning how not to be a "jerk", this site gives you the tools to inner consciousness.
Self Avenue
This site has the most articles of all of the sites and has a very nurturing feel to it. Article titles such as "Make Mistakes or Make Nothing", "4 Ways to Live a More Creative Life" and "4 Things You Should Do Every Morning" all make you feel like your favorite aunt is sitting you down to pass on the wisdom of her years. It wouldn't hurt to listen.
Finer Minds
This is a health and well-being site that has lots of articles on how to meditate, how to cultivate self-love and how to let go of your fears. It also goes into more specific practices such as pranayama (the science of conscious breathing), yoga and numerology if you want to dabble or go deeper into the mystical and healing arts. The healthier your mind and body, the happier you'll be.
World Minded
This is actually similar to finerminds.com, except it also incorporates leadership, travel, teaching, and other areas as well as mindfulness, pranayama and yoga. The idea of this site is to look for inspiration wherever you can find it, and, as they claim on their homepage, it's "everywhere."
The Daily Positive
This site is here to help you ease your anxiety, cure your constipation, drink (a lot) more water, and meditate. The main focus is on health and home remedies with some articles about cultivating personal growth and spirituality sprinkled throughout. Basically, a sound body helps you have a sound mind. So grab a smoothie and hit the books!
Goal Setting Guide
This site is a great resource for anyone who has a goal and is serious about fulfilling it. Though it features different tabs such as "Motivation", "Productivity" and "Self-Esteem", they're all ultimately tied into goal-setting. Whatever your goal is, whether it's getting a 4.0 or learning to manage your time better, this site has a lot of solid advice to offer.
A Lust For Life
This site is less spiritual and more nuts and bolts than the last few. Posts on mental health issues, physical health including sports mix with self-care, addiction recovery and sociology find a home on this well-curated site. The "Personal Stories" section can give you a more in-depth insight into different struggles that you yourself may be facing.
Whatever your focus is, from eating healthier to working out more to learning how to be a great public speaker, there's something on this list that can make a difference in your academic and personal life. Enjoy!